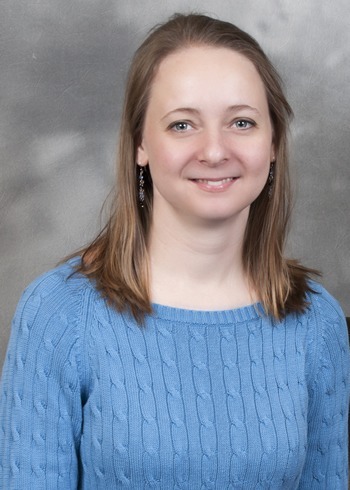 Education:Residency in Pediatrics  2008MedicalCollege of GeorgiaAugusta, GeorgiaM.D. 2005Medical College of GeorgiaAugusta, GeorgiaB.A. in Molecular and Cellular Biology  2001Vanderbilt UniversityNashville, TennesseeB.A. in Psychology  2001Vanderbilt UniversityNashville, Tennessee
---
Personal Affiliations:Member of the American Academy of Pediatrics (A.A.P.)
---
Special Interests:Asthma and Dermatology
---
Hobbies:Spending time with her children, Reading, Watching football
Amanda McGahee, M.D.
Dr.McGahee was born and raised here in Marietta, Georgia. At Vanderbilt University, she earned a Bachelor of Arts in Molecular and Cellular Biology and in Psychology. She earned her Medical Degree and completed her residency at The Medical College of Georgia in 2008. Following her residency, she became a staff pediatrician at Children's Health Care of West Georgia. She recently joined our practice and we are proud to have her as our newest physician.
Dr McGahee and her husband, A.J., have two children, Rachel and Anthony.