Patient Forms
Please print the following forms and complete prior to your visit with East Cobb Pediatrics. These must be done prior to your visit or you may experience a delay or need to be rescheduled. Please be sure to print the forms that correspond with the location you will be visiting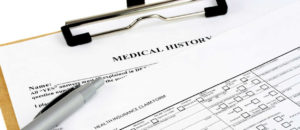 MARIETTA – NEW Patient Administrative Forms   (Please only complete 1 Registration form per family)
MARIETTA Established  Patient Administrative Forms – Updated yearly
KENNESAW  NEW Patient Administrative Forms (Please only complete 1 Registration form per family)
KENNESAW Established  Patient Administrative Forms – Updated yearly
Financial Information – I Was Charged for That?
Authorization and Consent for Medical Treatment of a Minor Child
---
ADHD Forms
ADHD Packet – To be completed prior to scheduling Parent Consultation
ADHD Follow up Packet – to be completed prior to Med Check visits
---
Additional paperwork –   If you do not see your child's age below there is no additional paperwork to be completed. Thank you!