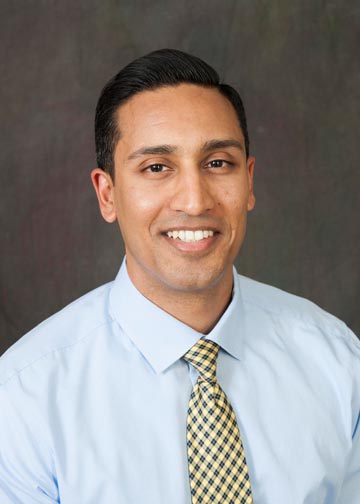 Amit Salkar, M.D.
Dr. Salkar is a board-certified general pediatrician. He grew up in Peachtree City, GA. After graduating magna cum laude from the University of Georgia with a Bachelors in Biological Engineering, Dr. Salkar went on to receive his Doctor of Medicine from Mercer University School of Medicine. He completed his residency training in General Pediatrics at the University of Texas at Austin and subsequently served as Chief Resident. Prior to joining East Cobb Pediatrics, Dr. Salkar practiced General Pediatrics at Austin Regional Clinic in Kyle, Texas.
"I chose my career in Pediatrics because I enjoy working with children. Being a pediatrician is an honor and a privilege, and I have the satisfaction of watching children grow and helping them overcome illness."
Dr. Salkar lives in Brookhaven, GA with his family. He enjoys listening to audiobooks, exercising, and practicing yoga and meditation.