THE SOLAR ECLIPSE ON MONDAY AUGUST 21st!
5 years ago
Everyone is excited and anxious for the Solar Eclipse happening on Monday August 21st. There are special glasses being sold, schools are sending out permission slips for the kids to be able to be a part of the event, or even some schools are closing for the day. There is story after story on the news about it.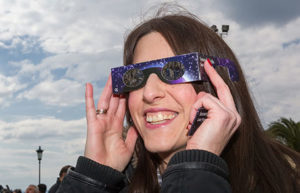 It's easy to get confused or just not sure how to best experience the eclipse safely. Here you will find information, recommendations and safety tips from the CDC on how to keep you and your children's eyes safe during the eclipse.
https://www.cdc.gov/features/solar-eclipse-safety/index.html
Posted: 5 years ago
By: Sophia