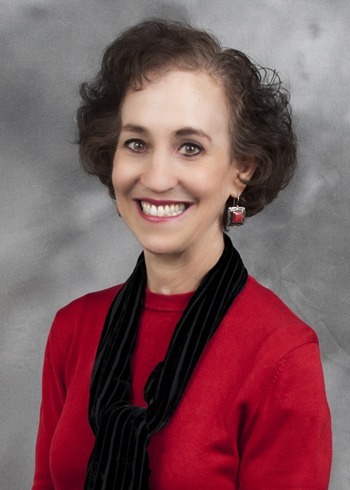 Education:Master of Science in Pediatric Nursing 1979Emory UniversityAtlanta, GeorgiaBachelor of Science in Pediatric NursingUniversity of VirginiaCharlottesville, Virginia    
---
Personal Affiliations: Member of:National Association of Pediatric Nurse Practitioners (NAPNAP)United Advanced Practice Registered Nurses of Georgia (UAPRN) North Georgia Advanced Providers (NGAP)International Lactation Consultant Association (ILCA)Southeastern Lactation Consultant Association (SELCA)
---
Special Interests: NewbornsBabies with feeding problemsChildren with behavioral issuesChildren with Asthma, Allergies, and Eczema
---
Hobbies:Gardening, Traveling, Walking, Cooking, and Reading
Barbara Cossman, MN, RN, CPNP, IBCLC
Barbara has been sharing her extensive knowledge and lively enthusiasm with our practice since 1994. Because of her nurturing personality, she has always been attracted to the "helping professions." Pediatrics appealed to her the most because it involves two of her greatest passions – children and teaching. Having decided to follow this path, she earned a Bachelor of Science degree in Nursing at the University of Virginia and also earned a Masters Degree in Pediatric Nursing from Emory University. She practiced as a Pediatric Clinical Nurse Specialist and an international board certified lactation consultant until 2002, when she earned her Post-Master's degree in Pediatric Nursing from Emory University and became a board certified pediatric nurse practitioner.
Barbara is best known for her happy, friendly and caring personality. She is detail-oriented, experienced, and up-to-date in her medical knowledge. No matter what the situation, she remains honest and forthright with her patients. It is her personal mission to not only treat children's immediate health concerns, but also to help with their development into healthy, happy and fully-integrated young citizens.
Barbara guides children and their families in all issues relating to their physical and emotional health and development. She believes that parents must act as role models to influence their children in the right directions. Furthermore she encourages discussion about maintaining a healthy lifestyle, making good choices and dealing with the ups and downs of life. Universal values such as mutual respect, patience and best effort frequently find their way into her conversations with patients. She strongly advocates maintaining a loving and secure home environment, but at the same time she encourages loving discipline.
Barbara's two greatest personal achievements are building a strong and long-lasting marriage with her husband, Paul, and raising two self-reliant and well-adjusted children, Sam and Jennie.