New Face Mask Policy
2 years ago
Recently, Children's Healthcare of Atlanta has released information regarding the effectiveness of masks with exhalation valves. While the mask valves filter droplets before they are inhaled, the valve does not sufficiently filter exhaled particles, posing a potential exposure risk of COVID-19 for others. Although some of these masks have filters that help reduce or eliminate exposure risk, we cannot distinguish those by appearance alone.
Beginning August 10th, East Cobb Pediatrics & Adolescent Medicine will not allow any employee, physician, or visitor to wear masks with exhalation valves. Please reference this graphic for our new mask policy.
Let's all continue doing our part to flatten the curve!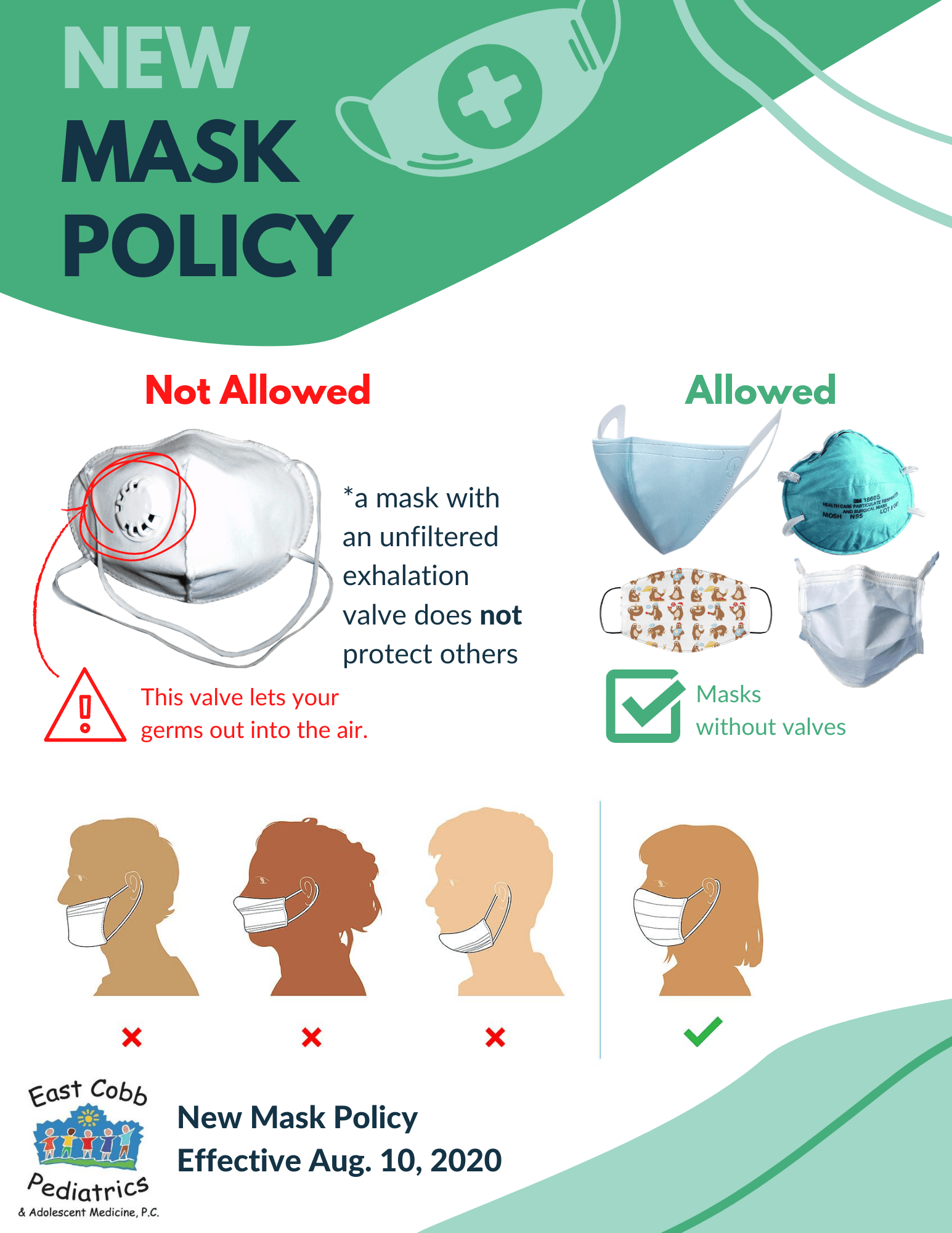 Posted: 2 years ago
By: Sophia