COVID-19 Info
Due to the COVID-19 pandemic, East Cobb Pediatrics has been following the CDC guidelines and changing our office policies accordingly. Among those changes please note the following:
ONLY 1 parent may accompany a patient into the office for a visit for patients over the age of 6 months

Patients are now checking in from the car. When you arrive in the parking lot, please give the office a call and press the star key. Our front desk will check you in remotely and then a nurse will call you when it is time to come in for your child's visit.

Our office is now CLOSED on Saturdays.
We are currently not offering COVID-19 testing nor Antibody testing in our office. You will need to search for the nearest facility to take your child to.
COVID-19 Resources: 
Fighting Flu During COVID-19 Times:
Because of the COVID-19 pandemic, it's more important than ever to do everything possible to reduce the spread of flu.
CDC urges you to take the following preventive actions to protect yourself and others from flu.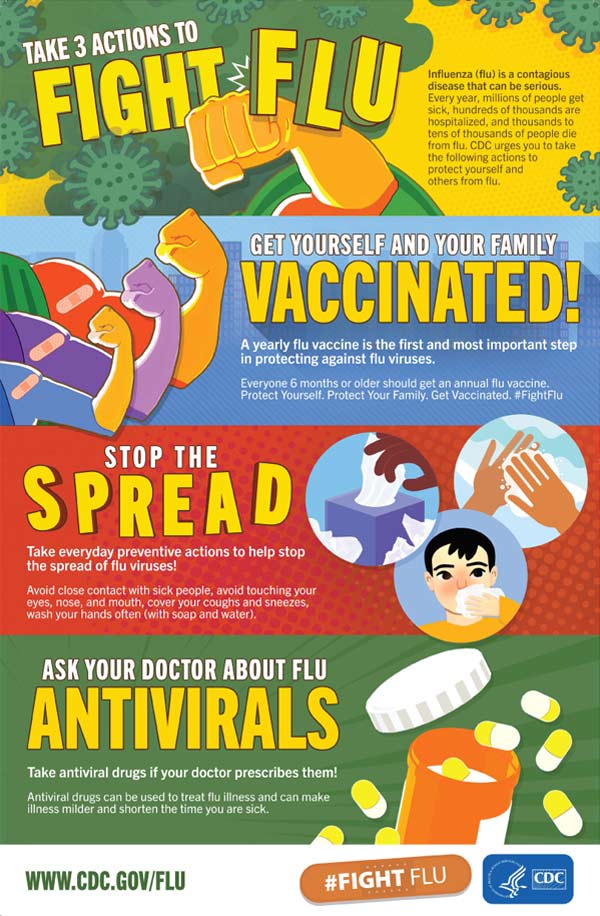 Remember to wear a mask, maintain social distance, and wash your hands!
As always if you have any questions, please give our office a call. We're here to help!