THE AMAZING GRACE RACE!
6 years ago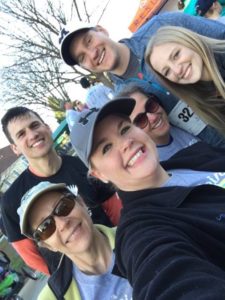 What a beautiful morning for such an "amazing" cause!
Some of our staff including Dr. Danny Heine and Dr. Karen Thrower, Nurse Jane O'Shea and her family, and Front Office Manager Jennifer Bales participated in the Amazing Grace Race, a 5k run/walk. This event was created to raise funds so that the continuing financial burden will not add to the struggles that the Detling family face while caring for their daughter Grace in her battle with cancer. Additionally, a portion of event's proceeds will benefit the Rally Foundation for Childhood Cancer Research. Dr. Heine came in first place in the race! Congratulations Dr. Heine! Thank you to everyone who participated in this wonderful event!
Link to video of announcement of winners!
Please click to here to find out more about Grace Detling and this event.
Posted: 6 years ago
By: Sophia